SREE SANKARA VIDYALAYAM
Inspire. Aspire. Achieve.
This co-educational institution was established in 1996, and is currently managed by Sree Sankara Vidyalayam Trust. With strength of more than 400 students, Sree Sankara Vidyalayam was affiliated to Central Board of Secondary Education, New Delhi in 2009, and follows the Curriculum and Syllabus prescribed by the board.
Manager Mr.M Neelakantan receives the Best Participation Award from Padmasree Dr.V.R. Gowrisankar in the Young Scientist Award organised by Adisankara Institute of Engineering and Technology along with Asianet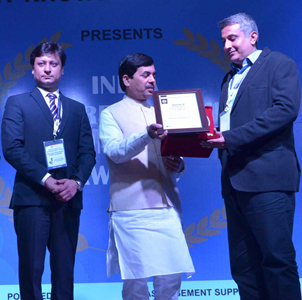 Manager Mr.M.Neelakantan receives the India Edupreneurship Award for the Highly Effective Edupreneurs of India -2017 from Syed Shahnawaz Hussain M.P (Bihar)
OBJECTIVES

Lifelong Learning
Community Service
Lead by Example
Global Citizenship
VISION



To be one among the top-ranked schools in Kerala – renowned not just for academic excellence, but an overall development of each child into a self-reliant, disciplined and confident global citizen.
MISSION

To provide the students with an inspiring and compassionate environment without fear, ridicule, and comparison.
To constantly strive towards an all-round development of each and every student through interactive learning.
To provide opportunities to explore other dimensions of life besides developing a student's intellectual capabilities.
To empower the students with skills and knowledge essential to shape them into selfless, responsible & competent future leaders.
To impart the teachings of the Guru, helping them to stay grounded, even at the pinnacle of worldly achievements.